Trusted Aggregate Products Supplier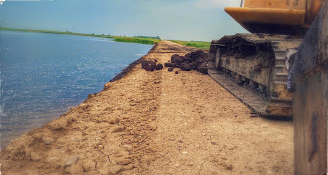 Offering Top-Quality Construction Aggregates
Are you looking for quality aggregate products? No problem. DEBOYS Equipment Ltd. in Grenfell, SK offers a full line of aggregate materials ideal for different construction projects. Find out more about the various types of construction aggregates we offer when you contact or visit us today.
Our Aggregate Products Include:
Cedar Mulch
Clay Fill
Crushed Gravel
Crushed Rock
Crusher Dust
Pea Rock
Pit Run
Red Shale
Rip Rap 6" – 18"
Rip Rap Over 18"
River Rock
Sand
Screened Gravel
Screened Manure
Screened Rock
Topsoil
Type 32 Base Gravel
Weeping Tile
Our Products are Available By:
5-Gallon Pail
6-Yard Dump Trailer
We accommodate pickup and delivery.
Need Aggregate Products? Call Us!
DEBOYS Equipment Ltd. strives to provide you with commendable, premium-grade building materials. Our aggregates are perfect for major construction or small decorative landscaping purposes. If you need a supplier for your upcoming construction projects, get in touch with us using the contact details provided on this website.